Fresh produce and frozen goods

HACCP and ATP certified upon request
As with our FlexBox Dry, our Cool & Freeze variants also impress with many carefully conceived details. The vehicles are ideal for the transport of fresh goods whichgoods, which must be chilled, or for frozen goods. One thing is certain: the susceptible goods will be delivered at the optimal temperature to their destination. Any temperature-controlled transport assignment whatsoever is possible with our FlexBox Cool & Freeze, be it roller container, E2 crates or pallets. Naturally, these variants are also available weight-optimised so that you can achieve the maximum payload. The FlexBboxes can also be HACCP & ATP tested and certified upon request. This way, you can ensure cold chain compliance.
The FlexBox
Why our vehicle structure is so unique
i
For optimal temperature maintenance.
With circumferential sealing system for especially tight sealing performance.
i
Naturally, our structure is HACCP-certified.
i
With aluminium or extra slip-resistant plastic coating.
i
Made of steel or aluminium.
i
Various refrigeration curtains
Partition systems
and much more
i
Naturally, our structure is ATP certified.
i
Lightweight panels with GRP top layer as standard for optimal payload.
The sandwich panels can be optionally equipped with a robust, low-maintenance galvanised steel top layer (PurFerro).
Certain transport requirements call for the use of a lighter aluminium top layer (PurAlu).
Our FlexBox stands out not only because of its sophisticated details, but also because of its flexibility. In production, we are as multi-faceted as the specifications. With our accessory list, the vehicle structure can be precisely tailored to its applications. These elements make our FlexBox Cool & Freeze very special.
Insulated rear doors with stainless steel fasteners
Tail lifts
HACCP-compliant structure
Insulated flooring
Load securing components
Optional equipment features
With ATP certificate
Sandwich panels with various cover layers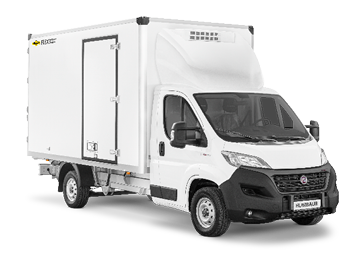 You have the choice. In addition to our standard models, you can precisely tailor your FlexBox to your needs and specifications. With our broad range of accessories, you can determine how your FlexBox is manufactured.
Numerous flooring variants
In addition to the standard flooring, you can select a corrugated aluminium floor or a light-grip floor. The latter is especially suited to weight-optimised build. The anti-slip coating is furnished with foam-filled, aluminium transverse supports – instead of classic steel.
With our equipment for the custom vehicle
In line with whatever sector you operate in or whatever transport operation your FlexBox is faced with, we have a wide variety of equipment options on offer.
Skirting board 300/450 mm
Tail lift with tailgate
Tail lift in front of the rear doors
Side doors with step
Rubber padding
Slot restraint rails with locking bars
Pin tracks
Airline rails
LED strips interior
Roof spoiler
Ceiling system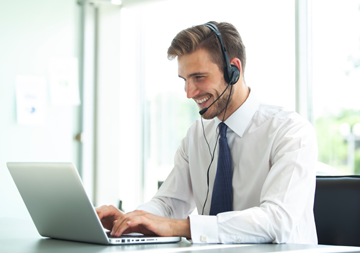 Our competent team will gladly offer you advice and practical help. You can reach our dedicated staff by e-mail or telephone on. You can also fill in our online form. Our team will process your request as quickly as possible and get back to you.