The FlexBox
Why our vehicle structure is so unique
i
With stainless steel fasteners and especially tight sealing.
i
Especially durable.
Single-piece floor plate.
i
Optional: with sandwich roof.
i
For customised load security.
i
For all vehicle chassis.
In various dimensions.
With extensive accessories.
i
Lightweight panels with GRP top layer as standard for optimal payload.
The sandwich panels can be optionally equipped with a robust, low-maintenance galvanised steel top layer (PurFerro).
Certain transport requirements call for the use of a lighter aluminium top layer (PurAlu).
Our FlexBox impresses not only with its ingenious details, but also with its flexibility. When it comes to production, we are just as versatile as the requirements. With our list of accessories, the vehicle body can be precisely adapted to its tasks. But these points make our FlexBox Dry very special.
Lightweight rear doors
Tail lifts
Robust wooden flooring
Glazed roof as standard
Lashing points as standard
Flexible body variants
Sandwich panels with various cover layers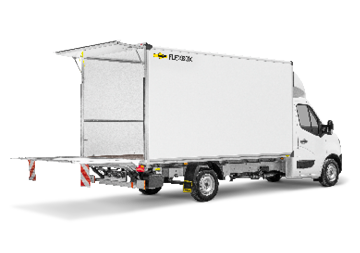 You have the choice. In addition to our standard models, you can precisely tailor your FlexBox to your needs and specifications. With our broad range of accessories, you can determine how your FlexBox is manufactured.
Numerous flooring variants
You can choose from various flooring variants for your box body. Our wooden flooring is available in 5 different thicknesses: 15 mm, 18 mm, 21 mm, 24 mm and 27 mm. Each one according to how robust, stable or weight-optimised your floor should be. Furthermore, we have a plastic-coated floor in store, which is especially slip-resistant and thus ensures safe loading and unloading.
With our equipment for the custom vehicle
In line with whatever sector you operate in or whatever transport operation your FlexBox is faced with, we have a wide variety of equipment options on offer.
Sandwich roof
Roof spoiler
Bolted Aluminium subframe
Side door with step
Rubber padding
Skirting board 150/300 mm
Side collision guard
Reversing camera system
3. Braking light with integrated reversing camera (up to 3.5 tonnes as standard)
LED strips interior
Various boarding variants
Various load-securing rails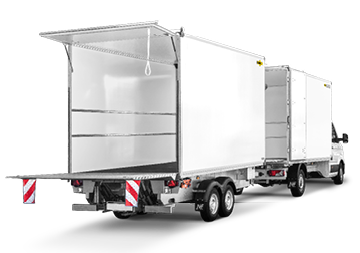 Our FlexBox vehicle structures are ideal for trailer operations. A perfect example: the Renault Master with through-loading. This transport solution is geared for the day-to-day work of logistics providers. The stable lightweight design enables a high payload with outstanding robustness. This way, you complement your FlexBox towing vehicle quite simply with the suitable trailer.
The possibility of through-loading from the trailer into the loading space of the front vehicle – as has been standard with large HGV combinations for a long time – is commonplace for us. The advantage: Through the sophisticated through-loading system, the whole train is usable – without the trailer having to be detached. And yet the towing vehicle can still be used individually. Thanks to the rigorous lightweight design, up to 2,500 kg total payload is available.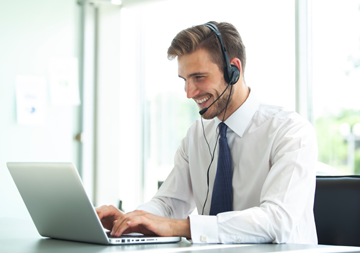 Our competent team will gladly offer you advice and practical help. You can reach our dedicated staff by e-mail or telephone on. You can also fill in our online form. Our team will process your request as quickly as possible and get back to you.
Please explore our website to discover more information.
Versatile, flexible and customisable
Our FlexBox Dry is not only ideal for dry freight, but also impresses with its many, carefully conceived detailed solutions. For this reason, the vehicles are versatile. Versatile with regard to the base chassis and versatile with regard to their application. With our box body, you are not only perfectly equipped, but above all flexible. Our broad product portfolio offers many vehicles. Can't find the suitable solution? If so, then we can work with you to develop the suitable transport solution for your sector and company. And best of all: thanks to our rigorous lightweight design, our box bodies impress with an unbeatable payload, making every journey and operation efficient, be it mixed freight, roller containers or parcels.